An NSF sponsored Workshop at the
27th IEEE International Conference on Network Protocols (ICNP 2019)
Chicago, Illinois, USA, October 7, 2019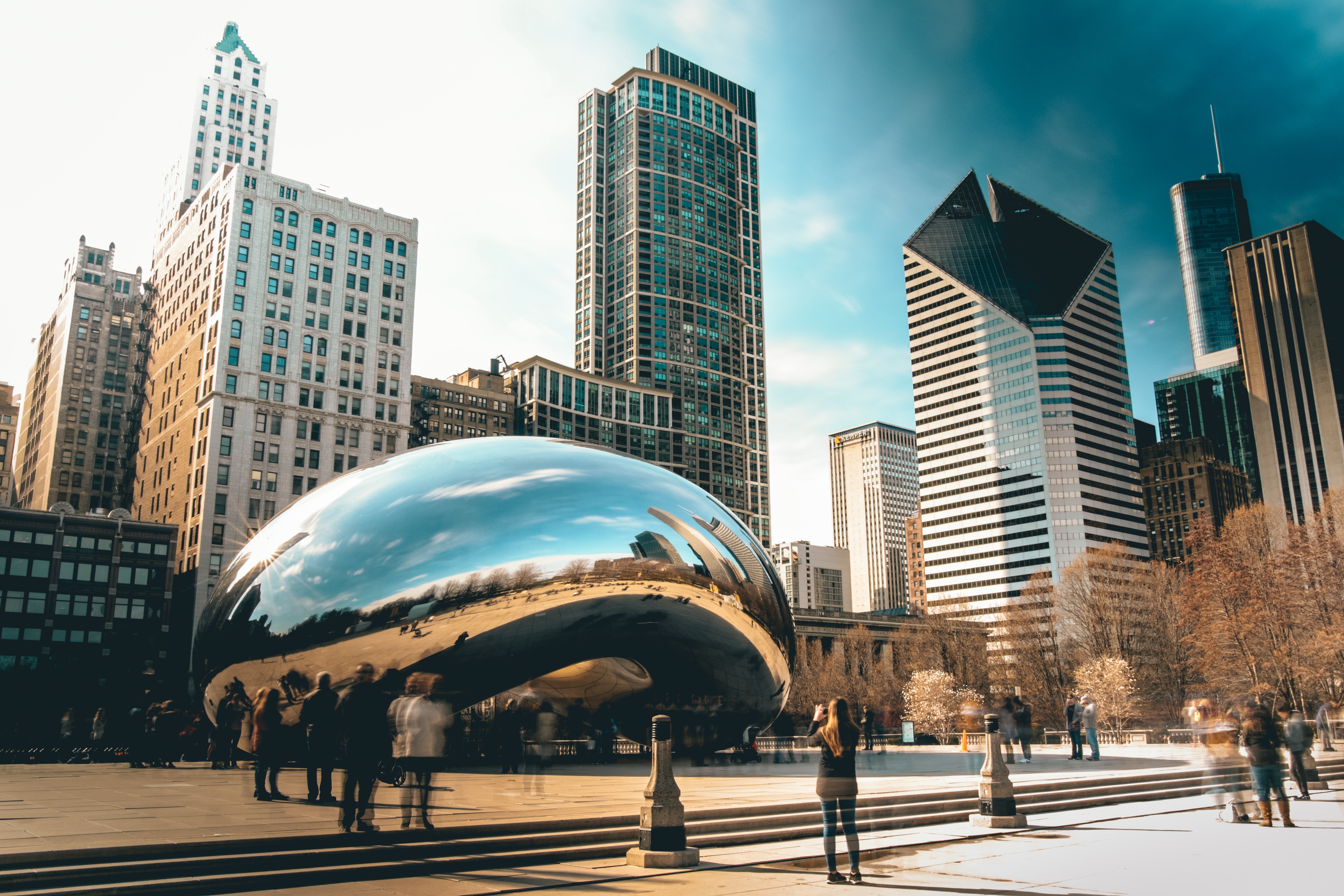 > Back to conference main page
Program
08:00-08:30

Welcome and Keynote
Welcome & Introductory Remarks
I. Matta (Boston University), V. Syrotiuk (Arizona State University)
Keynote
Petabyte-Scale Flows and the Impact on Systems and Networking (slides)
Deep Medhi (National Science Foundation)
Abstract:
It is not far fetched to think that we would need to routinely address transferring of data at petabyte-scale in the not so distant future. Such needs arise because of the data we are generating (such as videos) that may need to be transferred between sites as well as for domain science needs that generate data from data-intensive instruments. In this talk, I will discuss challenges we face with petabyte-scale flows and the impacts on systems and networking.
Speaker Bio:
Deep Medhi is Program Director in the Computer & Network Systems (CNS) Division in the Computer & Information Science & Engineering (CISE) Directorate at the National Science Foundation (NSF). He manages networking research programs as well as several research infrastructure programs such as NSF Future Cloud, Mid-Scale Research Infrastructure, and Cloud Access.
He is on leave as Curators' Distinguished Professor in the Department of Computer Science and Electrical Engineering at the University of Missouri-Kansas City (UMKC) under the IPA program. He received B.Sc. in Mathematics from Cotton College, Gauhati University, India, M.Sc. in Mathematics from St. Stephen's College, University of Delhi, India, and his M.S. and Ph.D. in Computer Sciences from the University of Wisconsin-Madison, USA. Prior to joining UMKC in 1989, he was a member of the technical staff at AT&T Bell Laboratories where he worked on teletraffic network routing and design. While at AT&T Bell Labs, he co-developed Facility Diverse Routing - a feature deployed in AT&T's nationwide dynamic routing network.
His research interests are in network resilience, network routing and optimization, traffic engineering and design, network management, data center networking, and video quality-of-experience. He co-authored the books, "Routing, Flow, and Capacity Design in Communication and Computer Networks" (2004) and "Network Routing: Algorithms, Protocols, and Architectures" (1st edition, 2007; 2nd edition, 2017), both published by Morgan Kauffman/Elsevier.

08:30-10:00

Session 1: Platforms
Chameleon: A Large-Scale, Deeply Reconfigurable Testbed for Computer Science Research (slides)
K. Keahey (Argonne National Laboratory), J. Mambretti (Northwestern University), P. Ruth (Renaissance Computing Institute), D. Stanzione (Texas Advanced Computing Center)
COMPaaS DLV: Composable Infrastructure for Deep Learning in an Academic Research Environment (slides)
M. Brown (University of Illinois-Chicago), L. Renambot (University of Illinois-Chicago), L. Long (University of Illinois-Chicago), T. Bargo (University of Illinois-Chicago), A.E. Johnson (University of Illinois-Chicago)
On Studying CPU Performance of CloudLab Hardware (slides)
D. Duplyakin (University of Utah), A. Uta (Vrije Universiteit Amsterdam), A. Maricq (University of Utah), R. Ricci (University of Utah)
The Digital Town Square as R&E Infrastructure (slides)
G. Ricart (US Ignite), S. Turnbull (US Ignite)
The EdgeNet System (slides)
T. Friedman (UPMC Sorbonne Universites), R. McGeer (US Ignite), B. Can Senel (UPMC Sorbonne Universites), M. Hemmings (engageLively), G. Ricart (US Ignite)
10:00-10:30

Coffee Break
10:30-12:00

Session 2: Education & Wireless
Measuring Student Learning on Network Testbeds (slides)
P. Lepe (USC Information Sciences Institute), A. Aggarwal (USC Information Sciences Institute)l, J. Mirkovic (USC Information Sciences Institute), J. Mache (Lewis & Clark College), R. Weiss (Evergreen State College), D. Weinmann (Evergreen State College)
Powering Hands-on Cybersecurity Practices with Cloud Computing (slides)
R. Zhang (University of Tennessee-Chattanooga), C. Xu (University of Tennessee-Chattanooga), M. Xie (University of Tennessee-Chattanooga)
Programmable Optical x-Haul Network in the COSMOS Testbed (slides)
C. Gutterman (Columbia University), A. Minakhmetov (LTCI, Telecom Paris, Institut Polytechnique de Paris), J. Yu (University of Arizona), M. Sherman (Rutgers University), T. Chen (Columbia University), S. Zhu (University of Arizona), Ivan Seskar (Rutgers University), Dipankar Raychaudhuri (Rutgers University), Daniel Kilper (University of Arizona), and Gil Zussman (Columbia University)
Experimentation with Full-Duplex Wireless in the PAWR COSMOS Testbed (slides)
T. Chen (Columbia University), J. Welles (Columbia University), M. Kohli (Columbia University), M. Baraani Dastjerdi (Columbia University), J. Kolodziejski (Rutgers University), M. Sherman (Rutgers University), I. Seskar (Rutgers University), H. Krishnaswamy (Columbia University), G. Zussman (Columbia University)
Defending Web Servers Against Flash Crowd Attacks (slides)
R. Tandon (USC Information Sciences Institute), A. Palia (USC Information Sciences Institute), J. Ramani (USC Information Sciences Institute), B. Paulsen (USC Information Sciences Institute), G. Bartlett (USC Information Sciences Institute), J. Mirkovic (USC Information Sciences Institute)
12:00-13:30

Lunch Break
13:30-15:00

Session 3: Security & Multi-cloud
Traffic Analysis Resistant Network (TARN) Anonymity Analysis (slides)
N. Tusing (Clemson University), J. Oakley (Clemson University), G. Barrineau (Clemson University), L. Yu (Clemson University), K.-C. Wang (Clemson University), R.R. Brooks (Clemson University)
Network Intrusion Detection System as a Service on OpenStack Cloud (slides)
C. Xu (University of Tennessee-Chattanooga), R. Zhang (University of Tennessee-Chattanooga), M. Xie (University of Tennessee-Chattanooga), L. Yang (University of Tennessee-Chattanooga)
COMET: Distributed Metadata Service for Multi-cloud Experiments (slides)
K. Thareja (Renaissance Computing Institute), C. Wang (Renaissance Computing Institute), P. Ruth (Renaissance Computing Institute), A. Mandal (Renaissance Computing Institute), I. Baldin (Renaissance Computing Institute), M. Stealey (Renaissance Computing Institute)
Experimenting with AWS Direct Connect using Chameleon, ExoGENI, and Internet2 Cloud Connect (slides)
P. Ruth (Renaissance Computing Institute), M. Cevik (Renaissance Computing Institute)
Multi-Cloud Performance and Security-driven Brokering for Bioinformatics Workflows (slides)
M. Nguyen, S. Debroy (City University of New York), P. Calyam, Z. Lyu, T. Joshi (University of Missouri-Columbia)
15:00-15:30

Coffee Break
15:30-17:00

Session 4: Routing & Transport
AutoWaze: Towards Automatic Event Inference in Intelligent Transportation Systems (slides)
N. Wang (Rowan University), Y. Wang (Kettering University)
DeepRoute on Chameleon: Experimenting with Large-scale Reinforcement Learning and SDN on Chameleon Testbed
B. Mohammed (Lawrence Berkeley National Laboratory), M. Kiran (Energy Sciences Network), N. Krishnaswamy (Lawrence Berkeley National Laboratory)
Data-intensive Workflow Execution using Distributed Compute Resources (slides)
A. Pandey (University of Missouri-Columbia), S. Wang (University of Missouri-Columbia), P. Calyam (University of Missouri-Columbia)
Elastic Data Transfer Infrastructure (DTI) on the Chameleon Cloud (slides)
J. Chung (Argonne National Laboratory), Z. Liu (Argonne National Laboratory), R. Kettimuthu (Argonne National Laboratory), I. Foster (Argonne National Laboratory)
DyCOCo: A Dynamic Computation Offloading and Control Framework for Drone Video Analytics (slides)
C. Qu (University of Missouri-Columbia), S. Wang (University of Missouri-Columbia), P. Calyam (University of Missouri-Columbia)
18:00-20:00

Demo/Poster Session & Reception
Demos
The EdgeNet System
T. Friedman (UPMC Sorbonne Universites), R. McGeer (US Ignite), B. Can Senel (UPMC Sorbonne Universites), M. Hemmings (engageLively), G. Ricart (US Ignite)
Measuring Student Learning on Network Testbeds
P. Lepe (USC Information Sciences Institute), A. Aggarwal (USC Information Sciences Institute)l, J. Mirkovic (USC Information Sciences Institute), J. Mache (Lewis & Clark College), R. Weiss (Evergreen State College), D. Weinmann (Evergreen State College)
Powering Hands-on Cybersecurity Practices with Cloud Computing
R. Zhang (University of Tennessee-Chattanooga), C. Xu (University of Tennessee-Chattanooga), M. Xie (University of Tennessee-Chattanooga)
Programmable Optical x-Haul Network in the COSMOS Testbed
C. Gutterman (Columbia University), A. Minakhmetov (LTCI, Telecom Paris, Institut Polytechnique de Paris), J. Yu (University of Arizona), M. Sherman (Rutgers University), T. Chen (Columbia University), S. Zhu (University of Arizona), Ivan Seskar (Rutgers University), Dipankar Raychaudhuri (Rutgers University), Daniel Kilper (University of Arizona), and Gil Zussman (Columbia University)
Experimentation with Full-Duplex Wireless in the PAWR COSMOS Testbed
T. Chen (Columbia University), J. Welles (Columbia University), M. Kohli (Columbia University), M. Baraani Dastjerdi (Columbia University), J. Kolodziejski (Rutgers University), M. Sherman (Rutgers University), I. Seskar (Rutgers University), H. Krishnaswamy (Columbia University), G. Zussman (Columbia University)
Defending Web Servers Against Flash Crowd Attacks
R. Tandon (USC Information Sciences Institute), A. Palia (USC Information Sciences Institute), J. Ramani (USC Information Sciences Institute), B. Paulsen (USC Information Sciences Institute), G. Bartlett (USC Information Sciences Institute), J. Mirkovic (USC Information Sciences Institute)
Traffic Analysis Resistant Network (TARN) Anonymity Analysis
N. Tusing (Clemson University), J. Oakley (Clemson University), G. Barrineau (Clemson University), L. Yu (Clemson University), K.-C. Wang (Clemson University), R.R. Brooks (Clemson University)
Network Intrusion Detection System as a Service on OpenStack Cloud
C. Xu (University of Tennessee-Chattanooga), R. Zhang (University of Tennessee-Chattanooga), M. Xie (University of Tennessee-Chattanooga), L. Yang (University of Tennessee-Chattanooga)
COMET: Distributed Metadata Service for Multi-cloud Experiments
K. Thareja (Renaissance Computing Institute), C. Wang (Renaissance Computing Institute), P. Ruth (Renaissance Computing Institute), A. Mandal (Renaissance Computing Institute), I. Baldin (Renaissance Computing Institute), M. Stealey (Renaissance Computing Institute)
Experimenting with AWS Direct Connect using Chameleon, ExoGENI, and Internet2 Cloud Connect
P. Ruth (Renaissance Computing Institute), M. Cevik (Renaissance Computing Institute)
DeepRoute on Chameleon: Experimenting with Large-scale Reinforcement Learning and SDN on Chameleon Testbed
B. Mohammed (Lawrence Berkeley National Laboratory), M. Kiran (Energy Sciences Network), N. Krishnaswamy (Lawrence Berkeley National Laboratory)
Data-intensive Workflow Execution using Distributed Compute Resources
A. Pandey (University of Missouri-Columbia), S. Wang (University of Missouri-Columbia), P. Calyam (University of Missouri-Columbia)
Elastic Data Transfer Infrastructure (DTI) on the Chameleon Cloud
J. Chung (Argonne National Laboratory), Z. Liu (Argonne National Laboratory), R. Kettimuthu (Argonne National Laboratory), I. Foster (Argonne National Laboratory)
DyCOCo: A Dynamic Computation Offloading and Control Framework for Drone Video Analytics
C. Qu (University of Missouri-Columbia), S. Wang (University of Missouri-Columbia), P. Calyam (University of Missouri-Columbia)
Posters
On Studying CPU Performance of CloudLab Hardware
D. Duplyakin (University of Utah), A. Uta (Vrije Universiteit Amsterdam), A. Maricq (University of Utah), R. Ricci (University of Utah)
The Digital Town Square as R&E Infrastructure
G. Ricart (US Ignite), S. Turnbull (US Ignite)
Multi-Cloud Performance and Security-driven Brokering for Bioinformatics Workflows
M. Nguyen, S. Debroy (City University of New York), P. Calyam, Z. Lyu, T. Joshi (University of Missouri-Columbia)
Colosseum: The World's Most Powerful RF and Network Emulator
Stefano Basagni (Northeastern University), Leonardo Bonati (Northeastern University), Kaushik R. Chowdhury (Northeastern University), Abhimanyu Gosain (Northeastern University), and Tommaso Melodia (Northeastern University)